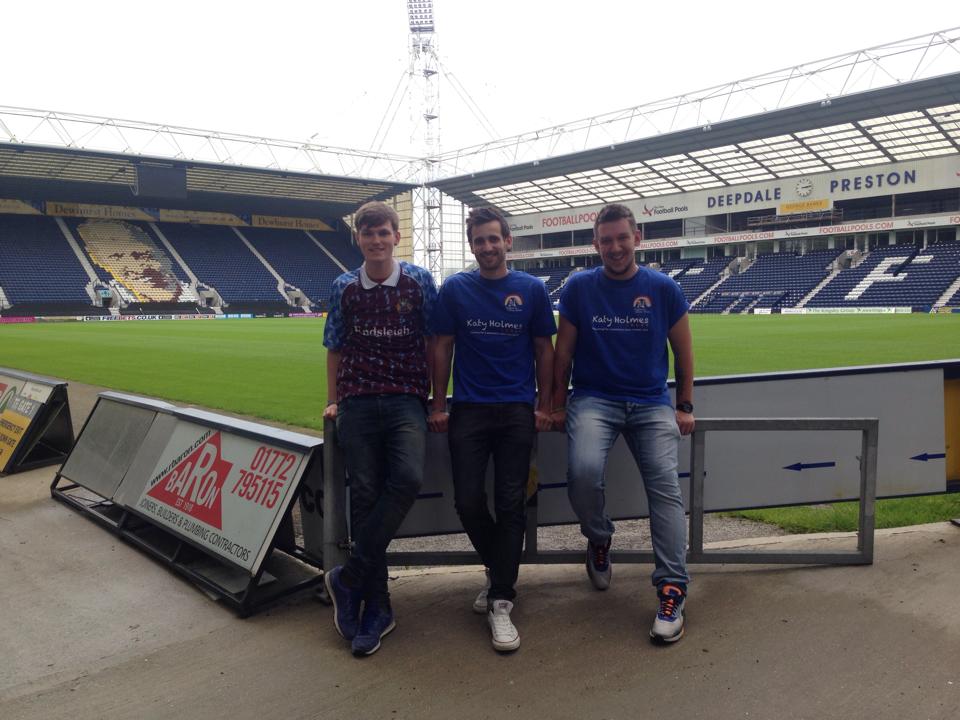 Preparing For The Newspaper
The boys spent yesterday afternoon getting ready for their Lancashire Evening Post debut which is expected very soon!
They posted a sneak preview on their Facebook page which you can see here.
Thanks to the people at Preston North End for letting them into the ground, even if Jamie didn't hold back on supporting his team.